YouTube doesn't allow users to download the audio version of videos. However, there are lots of third-party software that can assist you to convert any YouTube video into a downloadable mp3 format.
In this article today, I will show you the best YouTube converters and guide on how to use each one of them to convert any YouTube video to mp3 and download it onto your phone, tablet or computer.
Without further ado, let's get started.
Best YouTube to mp3 Converters and how to use them
There are several YouTube video converters out there. Whilst some are simple online web applications, others involve installing it onto your device (PC or Mobile).
Below is the list of various YouTube converters with instructions on how to use them to convert any YouTube video into a downloadable mp3 file.
ConverterBear Online YouTube Converter
NOTE: This option works best on a desktop. It works well on mobile too, but there's a better option that allows you to convert and download YouTube videos as mp3 on android devices. We'll talk about that in the next option.
ConverterBear.Com is one of the easiest tools you can use to quickly convert nearly any YouTube video to mp3 for free. It works completely online without the need to download and install any software. You can also add the addon to your Firefox browser so that a small convert to mp3 button will always appear below any playing YouTube video which you can click to instantly convert and download the mp3 file of the corresponding video.
Below are some of the amazing features of this YouTube to Mp3 converter web application:
No need to install any software.
It allows you to preview the mp3 file before downloading it.
Preview the video title, file size, release date, and duration.
One-click downloads of the mp3 file.
List of successfully downloaded videos on the home page for future reference or use.
How to use ConverterBear.Com
The following instructions will show you how to convert any YouTube video to mp3 using ConvertBear.Com:
First Head over to the YouTube video you want to convert as mp3.
Copy the URL of the video. To copy the URL of any video, right-click on the video and select Copy video URL from the shortcut menu.
Now head over to ConverterBear.Com, paste the URL in the provided field and hit on the Convert button. As soon as you hit on the Convert button, the video will be converted into Mp3. ConverterBear will display the video thumbnail alongside the title, release date, duration and also the file size of the converted mp3.
Use the audio player to preview the converted mp3 audio right in the browser.
To download the converted mp3 file, click on the Download MP3 button.
This is how you may convert and download YouTube videos as mp3 using the ConverterBear online tool.
TubeMate + MP3 Video MP3 converter (For Android Devices)
These two apps combined will make your experience with YouTube amazing. These are my favorite apps when it comes to converting and downloading YouTube videos. I'll show you the best way to use this app in a jiffy.
TubeMate has an amazing inbuilt browser that allows you to play YouTube videos. And once a video is playing, a download button will display below the video. Tapping on this button will provide you with options to either download the video or convert and download the video as an mp3 file.
Originally, this app was built to download YouTube videos, but latter the option to convert to mp3 was added. Therefore, you'll need the supporting app called Video MP3 Converter if you want to download MP3 using TubeMate.
NOTE: The TubeMate app is not available on the Play Store. I'll provide the links where you can get it to download. It's free.
Below are the steps to get these apps on your android device:
Pick your android phone and open any browser of your choice.
Go to tubemate.net. If you are reading this on your mobile phone, click here. You'll be taken to a page like the one in the screenshot below:
These are the authorized sites where you can freely download the TubeMate app.
Click or tap on any of the provided links to download the APK version of the app.
After downloading the app, install it onto your phone.
Now enjoy.
With this app, you can download videos and MP3 from sites like YouTube, Facebook, Instagram, DailyMotion, Vimeo, Twitter and so on.
If your aim is to convert the YouTube video to mp3, click here to download the Video MP3 converter app beforehand.
To use this app to download a video or MP3, first open the TubeMate app on your phone.
Go to YouTube.Com and begin playing the video you wish to download or convert. You'll see this big round download button below the video.
Tap on the round download button.
You'll see different options on your screen. These options are the video quality. The higher the video quality, the higher the file size.
Select the video quality you wish to download.
However, if you wish to convert to an MP3 file before download, slide down the dialog box to explore more options. Then select the Audio (MP3) option.
After selecting the option, you wish to download, tap on the red download button beside the dialog. TubeMate will download the YouTube video on to your android device. If the option you select was Audio (MP3), it'll download the YouTube video and convert it into an MP3 audio file format.
Swipe from right to left to see the list of downloads.
Using the TumbeMate app is one of the fastest and easiest ways to download and convert YouTube videos to MP3 on your android phone.
Desktop YouTube to MP3 converters
Aside from using the online converter in a browser, you can also use the TubeMate which only runs on mobile.
However, there are yet, several easy-to-use desktop applications that will allow you to effortlessly download YouTube videos, as well as convert YouTube Videos to MP3 and more.
In this section, I am going to list two amazing free desktop applications you can use to convert to MP3 from any YouTube video.
Any Video Converter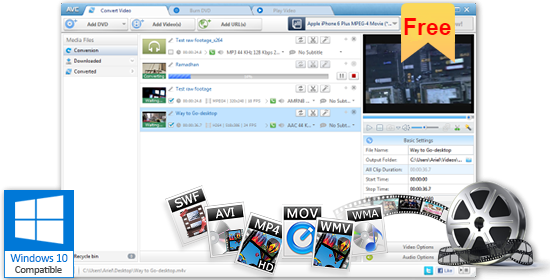 Any Video Converter is the easiest option if you want a free desktop video converter. It takes any video from the internet (like YouTube) and convert it into just about any format you'd like including MP3, exactly what you might be looking for.
Whilst converting YouTube videos to MP3 is part of what it can do, it can also convert videos from your computer.
Any Video Converter is available for both Windows and Mac and is free to download.
Free YouTube to MP3 Converter for PC and Mac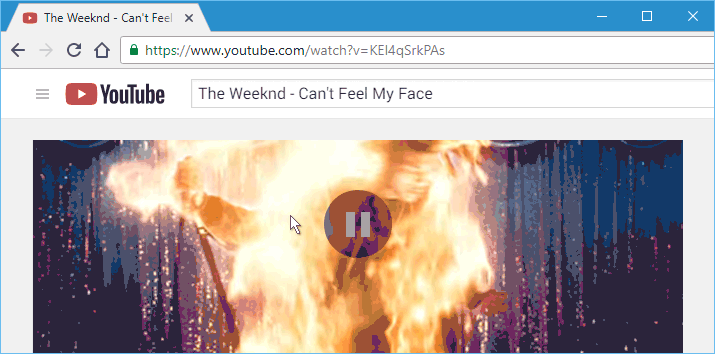 This is yet another awesome YouTube to MP3 converter. It allows you to:
Convert YouTube to MP3 and get Insane and Extreme 320kbps MP3 hi-fi files!
Also convert to AAC, OGG, M4A, FLAC and WAV lossless audio.
Download original audio quality files without conversion.
Convert any YouTube playlist to MP3.
Available for Mac, PC and Android. 100% clean and safe.
These are some of the easiest, fastest and affordable options to convert YouTube videos to MP3.